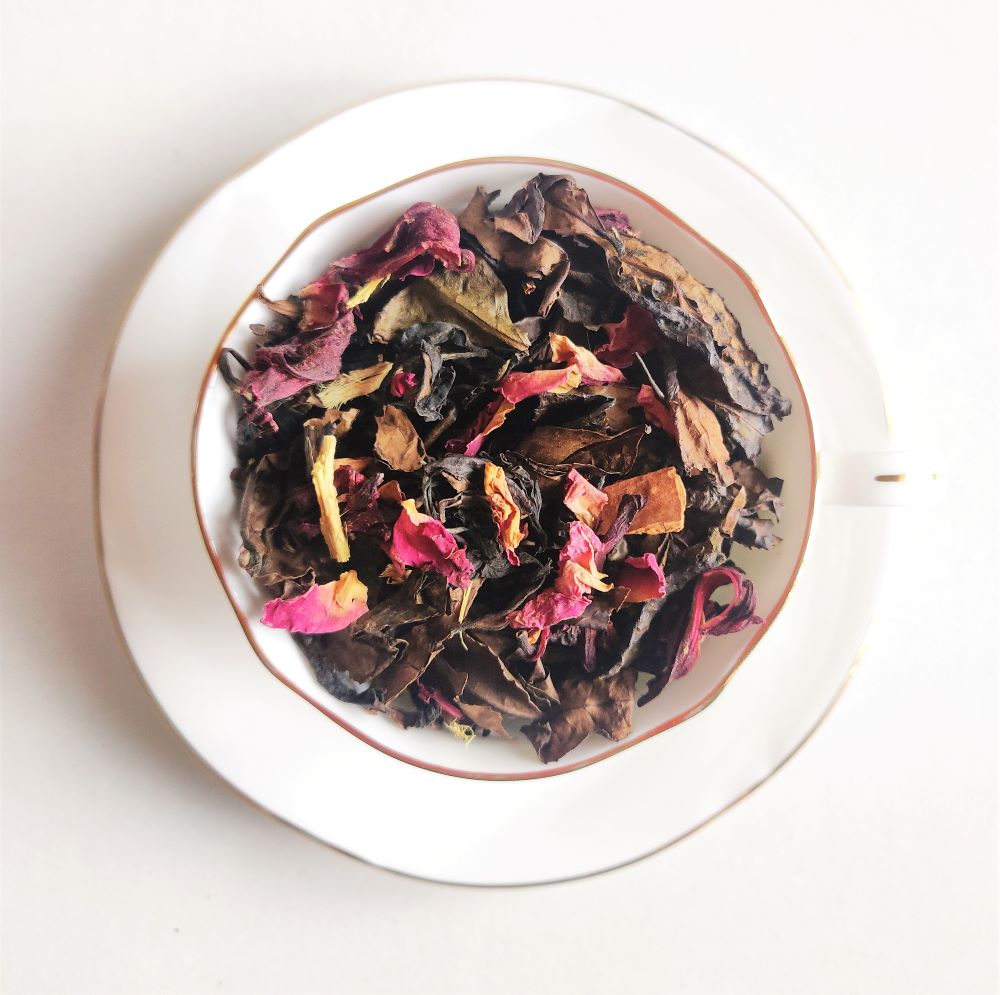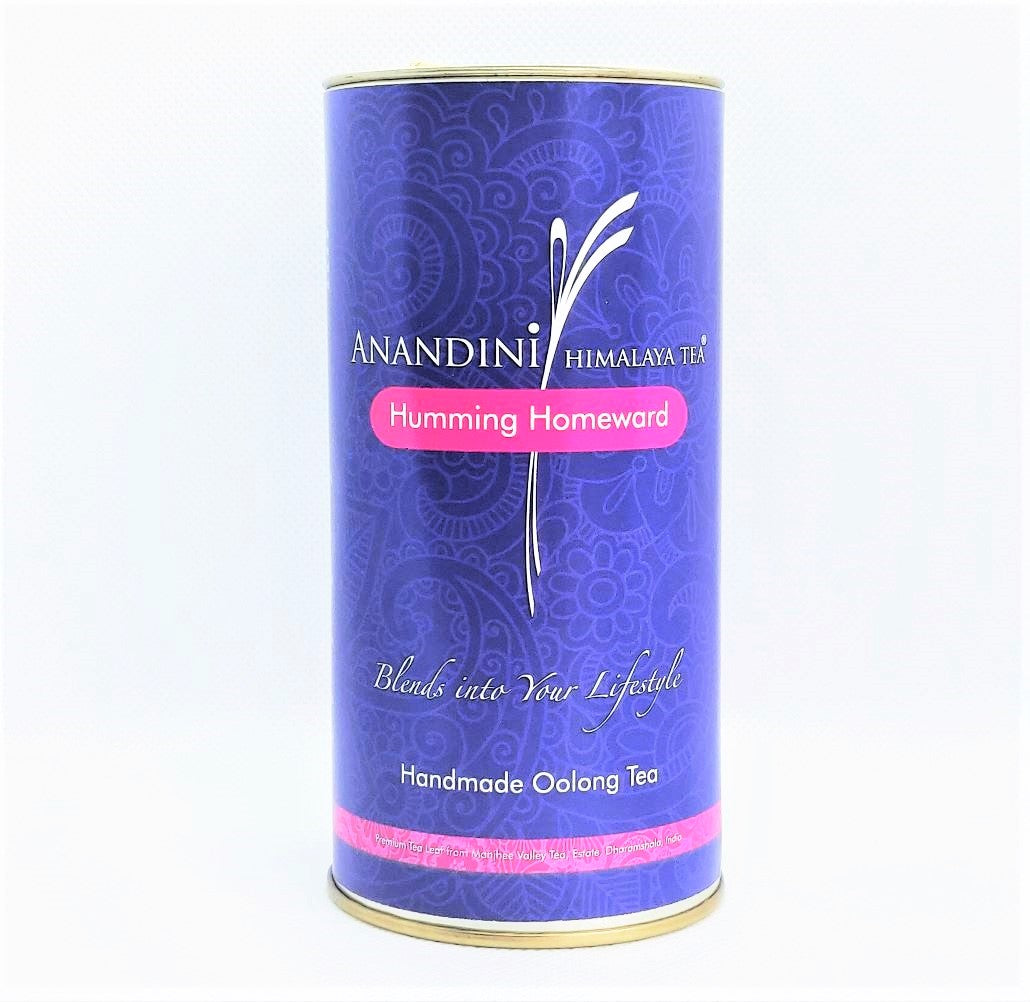 Humming Homeward ~ Oolong
Anandini Himalaya Tea creates:
Joie de Vivre in each sip of hand made Tea Infused with spices and flowers. This is a rich intense blend of fragrant orange, intense spices and ambered Oolong with a warm aroma, sweet after taste and comforting flavor.
Ingredients: Oolong Tea, Hibiscus Flower, Rose petals and spices
Tea Time: After Lunch, After Dinner - Excellent Tea to fight of Excess Heat
Method of Infusion:
To absorb the essence of Anandini Himalaya Tea, infuse a heaped teaspoon of the blend for 5 minutes in 200 ml of water, heated at 95 degree C. Strain and sip delight
Properties:
Tea – High on anti oxidant properties and polyphenol; Lowers cholesterol & stimulates immune system.
Hibiscus Flowers:
Helps maintain body temperature
Encourages fluid balance by removing fluid retention
Maintains blood pressure
Helps upper respiratory health (relieves pain and swelling)
Has a calming effect and helps relieve insomnia
Helps maintain LDL and HDL cholesterol level as well as triglycerides.
Rose Petals-
Soothes the nerves
Cleansing of the gall bladder and liver _ helps Bile secretion
Allevieating mild sore throat and bronchial infestion
Antibacterial, antiseptic and anti-inflammatory
Menstrual regulator
Works against liver problems
Spices
Solves Stomach problem like motion sickness, morning sickness, colic, upset stomach, diarrhoea
Helps Relief pain against muscle soreness as well as Arthritis
Detoxify, as it helps the body eliminate toxins through the kidney
Diuretic - An excellent detoxifier as it helps clean out urinary tract, bladder and kidney
Lowers blood pressure and prevents blood clots
Acts as a pathogen as it disallows growth of viruses, bacteria, fungus and mold