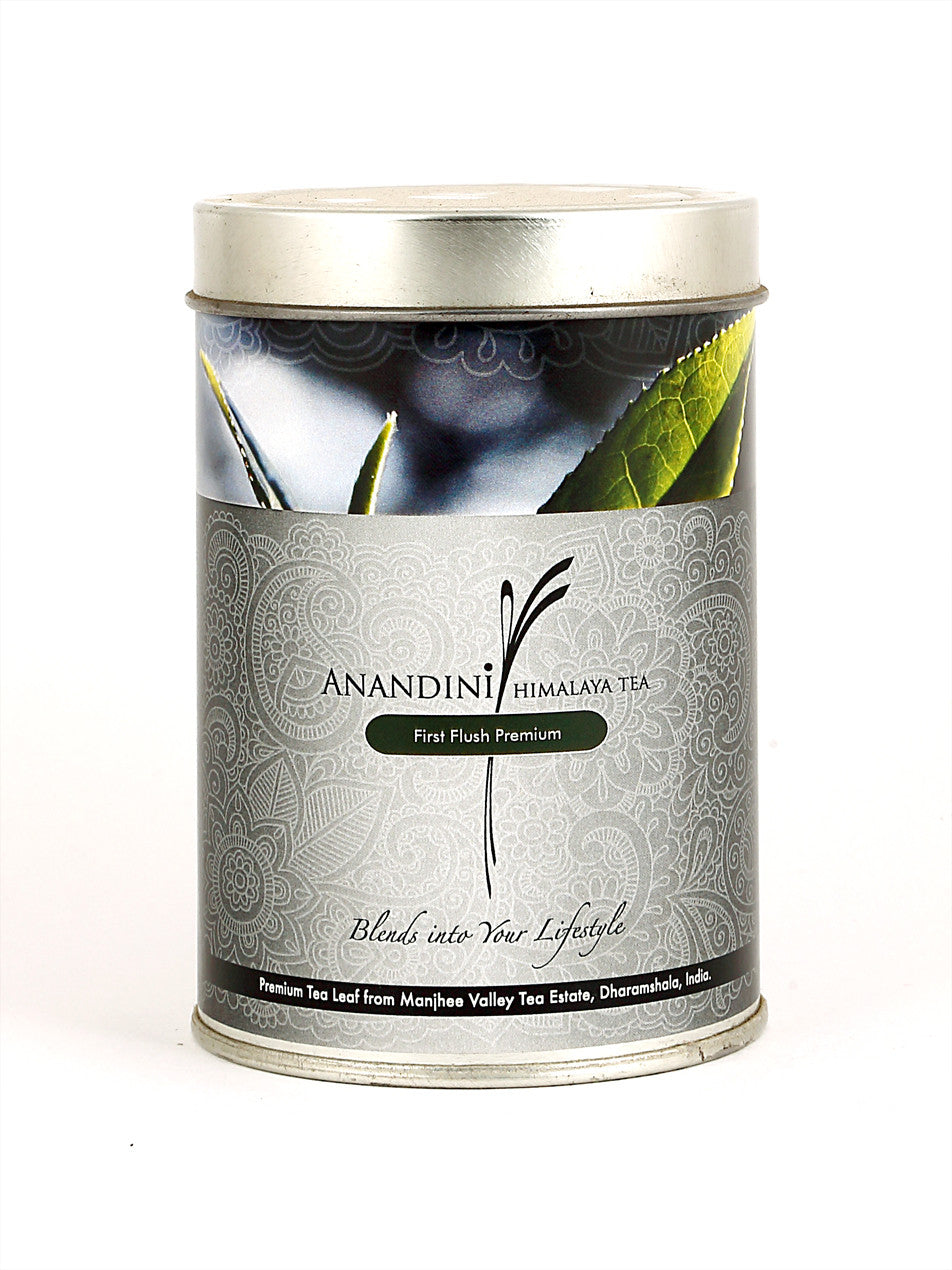 First Flush Tea / Orange Pekoe
The tea infuses to sparkling radiant yellow liquor & has a refreshing floral back note, slightly sharp at first sip and is light bodied, the scent and flavor of it reminds one of a walk in a dewy flower garden.
Tea Time: Throughout the Day
Method of Infusion
To absorb the essence of Anandini Himalaya Tea, infuse a teaspoon of First Flush Tea in water that has been heated to 95 degrees C or till the water reaches its first  Cover for 3 minutes. Strain & sip delight.
Note: The first pluck of the tea season (the tea season in India is from the month of February to November), which is very rich in aroma and taste is called the First flush tea. This is a highly prized crop. This is also called the spring crop. After the last plucking in the month of November, the tea bushes go through a dormancy period. They stock up the nutrients and essential oils which leads to the first pluck being highly flavorful. The first flush plucking of the tea lasts through February, March, and April.  
Myth: Orange Pekoe does not refer to the tea having orange flowers in it. It refers to a type of pluck. It means that the tea comes from two leaf and a bud ( the unopened leaf that is adjacent to the two leaves)
Health Benefits: Boosts Metabolism